Nigerian Dwarf Miniature Dairy Goats!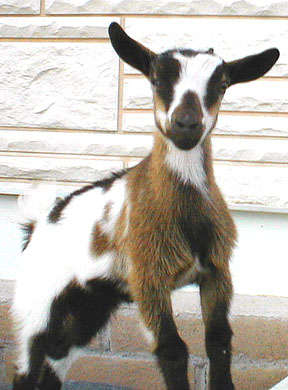 We would like to welcome you to the Artist's Eye! We are located just outside of the old mining town of Bisbee in the high desert of southern Arizona with our small herd of Nigerian Dwarf goats.
Our herd contains bloodlines from some of the best herds including Goodwood, Twin Creeks and Ponder's End.
We are breeding our goats for overall quality, disposition, milking ability, conformation and of course COLOR - after all it is the Artist's Eye!

*****Look for us under a new herd name (probably BISBOHEMIAN) in the fall of 2006*********